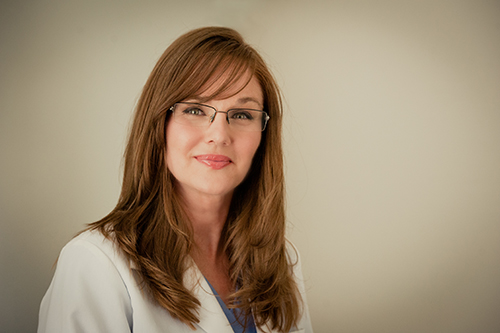 Dr. Kimberly Ruel is an Acupuncture Physician who obtained her Master of Acupuncture degree from The Academy for Five Element Acupuncture in south Florida. She is also certified in Chinese herbal medicine and completed separate clinical internships for each modality – acupuncture AND Chinese herbs. She is board certified in Chinese medicine by the National Certification Commission for Acupuncture and Oriental Medicine and is an active member of the Florida State Oriental Medical Association.
Kimberly is also a Licensed Massage Therapist, a Myofascial Release Therapist and a Certified Neuromuscular Therapist through the International Academy of Neuromuscular Therapy.
Combining her extensive knowledge of acupuncture, Chinese herbs, massage and the body's anatomy, Kimberly specializes in orthopedic problems related to the musculoskeletal system. She practices Sports Medicine Acupuncture, which incorporates principles from traditional Chinese medicine and western sports medicine to view the patient's injury from a truly integrated perspective. Dr. Ruel enjoys working with patients who suffer from work, sport and orthopedic related injuries. She provides effective, drug-free relief to individuals who are experiencing pain in their bodies due to stress, trauma, poor posture or repetitive use injuries.
Due to her interest in pain management, Kimberly also works with car accident victims to help them manage their acute and chronic pain. Early proper treatment is key to a successful outcome after suffering a traumatic injury.
Sometimes people experience pain in their bodies for other reasons than those listed above. Dr. Ruel treats all types of pain and enjoys helping people become pain free. She often treats painful conditions like fibromyalgia, arthritis, scoliosis, bulging/herniated discs, premenstrual cramps, headaches/migraines, carpal tunnel, etc.
Patients often have more than one complaint when they present themselves to a healthcare provider. For instance, people who are experiencing pain in their bodies may also have anxiety, depression and/or insomnia. Or they may also suffer from seasonal allergies or hot flashes due to menopause or have some other type of health issue. Chinese medicine has a lot to offer these patients, and Kimberly is highly trained to treat many health problems alongside her pain management skills. She incorporates acupuncture, Chinese herbs, massage therapy and homeopathic remedies in order to deliver natural medicine that is safe, drug-free and EFFECTIVE!
Dr. Ruel accepts all forms of health insurance upon approval including Personal Injury Protection (PIP) and worker's comp.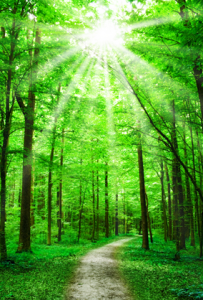 Dr. Ruel enjoys working with people who are willing to take an active role in their own healing process. She believes acupuncture, massage, sound nutrition, herbal medicine, regular exercise, getting enough rest, maintaining healthy relationships and drinking plenty of water should all be integral parts of living a healthy lifestyle. She states,"These are the things I do to take care of myself."
Dr. Ruel is also a fitness enthusiast, enjoys doing yoga and spending time in nature. She says, "Taking a walk on the beach or a hike through the woods fulfills me on every level – body, mind and spirit. It clears my mind and energizes me. I feel calm, centered and alive when I see a beautiful sunset, smell the green of the forest or view another animal in its natural habitat. I feel the deep powerful presence of life when I spend time in nature. It truly inspires me and rejuvenates me."