Learn everything you need to know
about Acupuncture.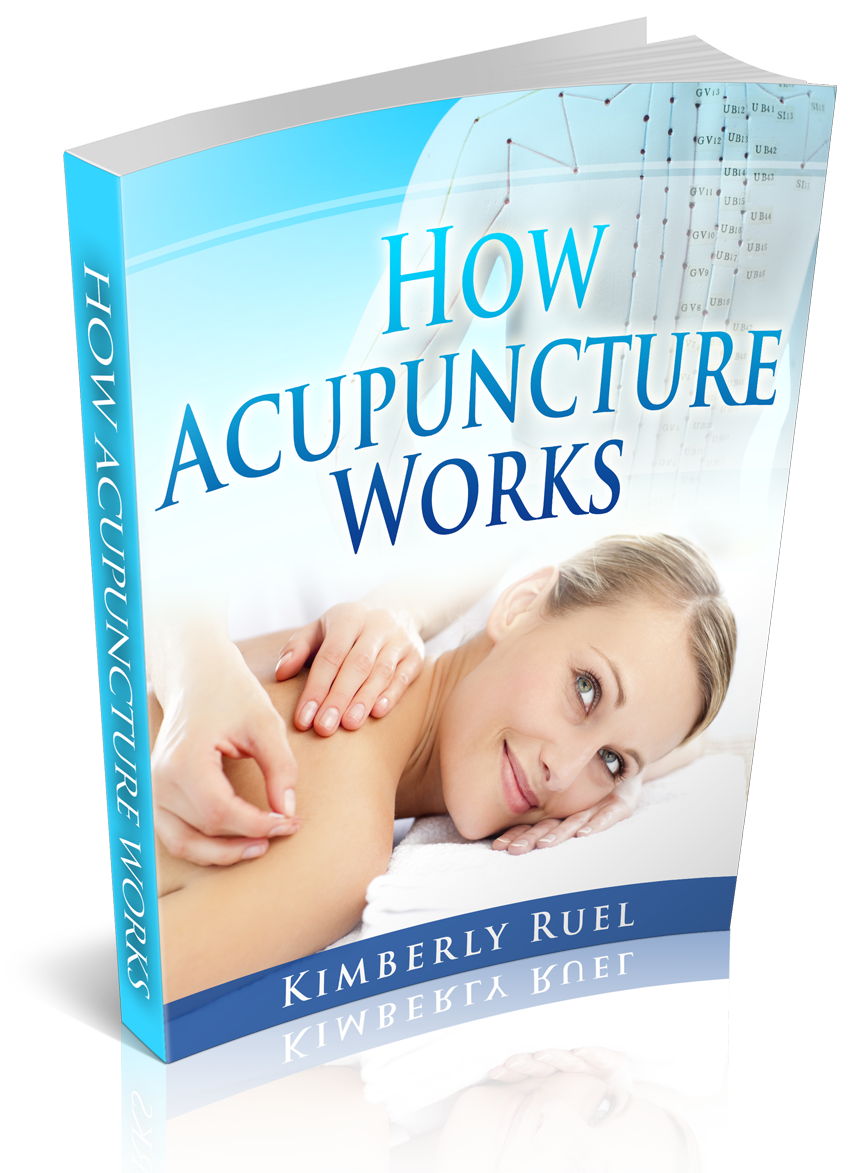 Enter your name and email address to download How Acupuncture Works
What is in the ebook?
The question most asked of Acupuncture Physician, Kimberly Ruel, is "How does Acupuncture work?" She decided to sit down and write a book, answering this question plus others, for her patients.  You can have this information too!  Kimberly is offering her ebook to everyone for FREE!  If you are wondering whether or not Acupuncture is right for you, then this book is for you.  Here's what you will learn:

Get answers to all of your questions. Kimberly will unveil the mysteries behind Acupuncture and Chinese medicine and how it works in the human body! The book also covers a wide range of topics including: Does Acupuncture Hurt? Is Acupuncture Safe? How Many Treatments Are Required? …And much more!

Learn how Acupuncture can relieve pain. Read about case studies dealing with leg pain, neck and shoulder pain, lower back pain, knee pain, hand and foot pain.

Learn how Acupuncture can aid in Fertility, Pregnancy and Labor. Acupuncture is a common treatment for expectant mothers and for women that are having fertility issues.

Modern science views on Acupuncture. Learn about modern studies that show how Acupuncture works by stimulating systems and working with your body to heal yourself.

Written by Kimberly Ruel Acupuncture Physician. Kimberly holds a masters degree in Acupuncture, and is Board Certified in Chinese medicine, including clinical internships in Acupuncture and Chinese Herbal medicine.

Book covers real life case studies. Case studies from real people with real pain issues are covered in the book to give you an understanding of how Acupuncture can change your life for the better.
© Copyright 2014 Jacksonville Acupuncture Wellness